Metro Offices congratulates SerenityShares, a longtime client at our Chevy Chase office center, on the launch of its first exchange traded fund (ETF)! In conjunction with the launch, the firm rang the Opening Bell at the New York Stock Exchange on Tuesday, July 11th.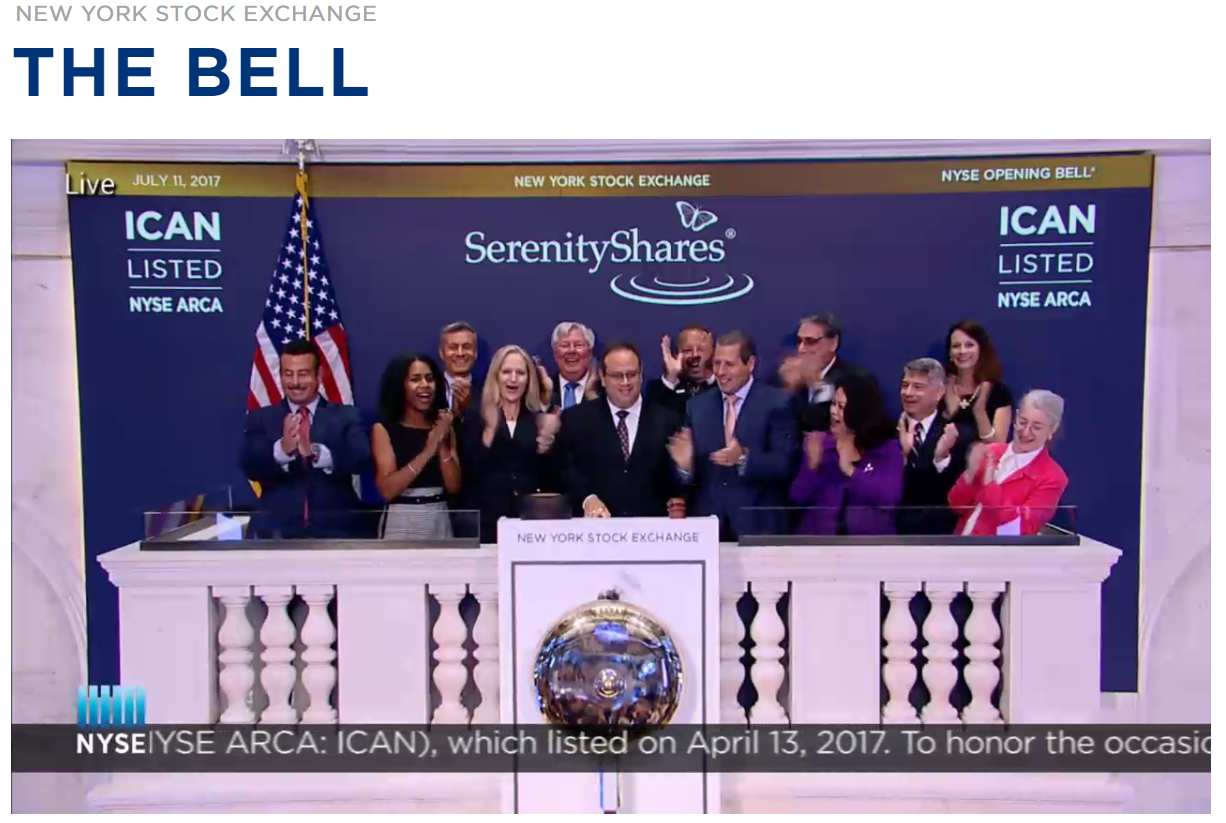 Making a Difference in the World
SerenityShares™ is a Registered Investment Advisor that designs strategies to simplify the investment process. The company's goal is to provide investors with a better way to invest their core holdings, as well as the ability to make an impact with their investments.
"We hope to raise the profile of impact investing," explains SerenityShares CEO Scott Sacknoff. "Impact investing is a rapidly growing investing philosophy whereby people seek to invest not just for financial gain, but to make a difference in the world." The investments they make target a diversified portfolio of U.S.-listed companies that operate in areas that address a variety of societal, social and environmental concerns.
"The SerenityShares solution is to identify firms whose products and services target 20 societal and environmental challenges, from clean water and renewable energy to elder care and education," explains Sacknoff.
Watch SerenityShares Ring the Opening Bell
Learn More
Metro Offices is pleased to serve as the headquarters of this growing company! Learn more about SerenityShares. For more information on impact investing, visit SSI Impact Index.
Are you in need of a flexible workspace for your business? Learn more about Metro Offices' dynamic workplace portfolio, featuring private offices, team spaces and virtual office services in prestigious locations throughout the Washington, DC area. Call (703) 871-5208 to get started today!