Choosing the right office space for your business is one of the hardest and most important decisions you will make as an entrepreneur. A quality and well-designed space can significantly improve your company's productivity and daily operations. Additionally, being in the right location with state-of-the-art facilities can increase your company's value.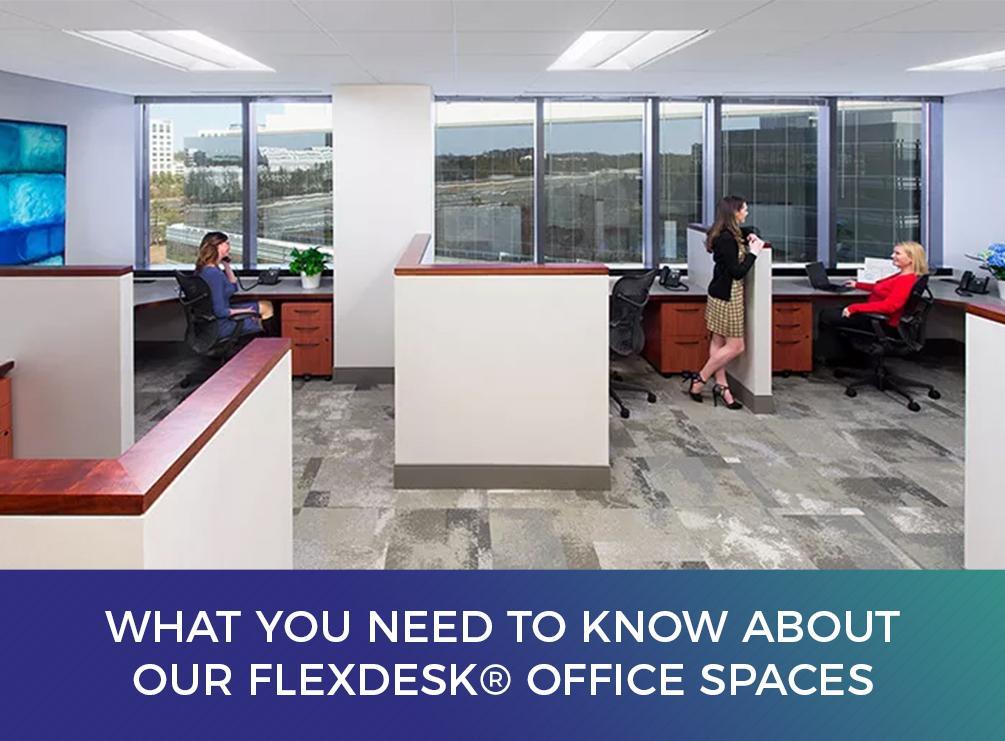 Metro Offices offers a high-quality selection of workspace solutions to help your business thrive. One of our most popular solutions is Flexdesk®. Here's what you need to know about this innovative option:
What Is FlexDesk?
Many business owners find it difficult to look for an office that meets their company's needs and their budget. The problem is that most of the cost-effective spaces are not in a strategic location, which compromises the company's value. Furthermore, these spaces often lack the necessary equipment and amenities to help you run your business.
Our FlexDesk offers the distinct benefits of a quality workspace, complete with all the essential facilities and technologies. It's a semi-private space located in the heart of the city, which makes it easily accessible to potential clients, and it comes with high-quality technology platforms to help improve your operations.
When you choose our FlexDesk office space for your company, you gain full access to our community cafes, meeting rooms, and member lounges. You also benefit from flexible payment terms and a convenient monthly billing scheme. This way you won't need to worry about going over budget.
What Type of Business Would Benefit From FlexDesk?
The wonderful features of FlexDesk make it perfect for start-ups or home-based businesses that need a temporary office location but cannot afford the expenses of renting a traditional commercial space. It has all the features of a high-class workspace at a fraction of the cost. Our flexible terms and packages make it ideal for expanding businesses and those with distributed workforces, since you can easily add or deduct features depending on the needs of your company. We also offer up-to-date amenities that make this solution a favored choice for federal agencies, government contractors, and Fortune 1000 companies.
Metro Offices can provide a quality FlexDesk solution to improve your company's productivity and efficiency. We serve Chevy Chase, MD MD and Reston and Tysons, VA. Interested in FlexDesk for your business? Call us at (703) 871-5208.