There are a variety of considerations in choosing where to locate your office when starting out, but Virginia is one of the more ideal locations to choose. The state of Virginia has many benefits to offer in terms of education and employment, great features as you look for employees to join you. Metro Offices, your provider of quality, cost-effective office space in Reston, VA, shares the prime reasons to start your business in Virginia.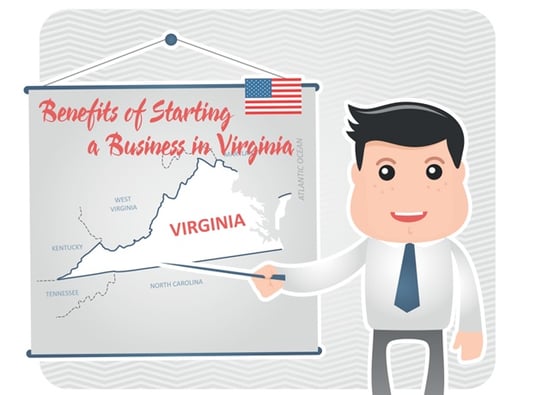 Great Accessibility. Location is one of the most essential factors when starting your business. Virginia is adjacent to Washington, DC, lies halfway between Florida and Maine, and is within 300 miles of New York City. Since this state is the center of the U.S. East Coast, your business will benefit from its proximity to prominent financial, business, and government centers.Northern Virginia also benefits from excellent access to major all-points highways, domestic and international airport terminals, rail lines, seaports, and shipping channels. In fact, by investing in an office space for rent in Reston, VA, you can ensure that employees, clients, and potential business partners can easily get to you. This allows you to maximize available work hours and productivity.
Young and Talented Professionals. Northern Virginia provides for a highly skilled and educated workforce available to businesses of all sizes. The state offers personalized recruiting and training services via the Virginia Jobs and Investment Program. The result of this advanced education is a vibrant, skilled, and tech-savvy workforce that is ready to make a difference. With low unemployment rates and high median income, Virginia makes the perfect place for these young pros to jumpstart their careers.
Research and Development. Virginia offers numerous internationally recognized facilities focusing on research and development. In fact, Virginia has the second highest concentration of technology workers across the country. Federally funded R and D facilities and the state's premier research universities can give you direct access to advanced technology and the world's top researchers.

High-Quality Office Spaces.You can enjoy more of what Virginia has to offer when you turn to Metro Offices. Our office space for lease in Reston, VA, comes with all the amenities and features you need to get ahead of the competition. These are fully customizable to fit your work style needs. From advanced communications and technology solutions, a comfortable, professional atmosphere, and collaboration spaces, running your business will be worry-free.
Turn to Metro Offices for effective solutions to your workplace needs. Call us at (703) 871-5208 or fill out our form for a free consultation.