When you are just starting your business, you want to make the most of your budget. After all, paying for utilities that you do not use is a waste of your limited resources. It is essential to find services and partners to maximize your productivity and budget.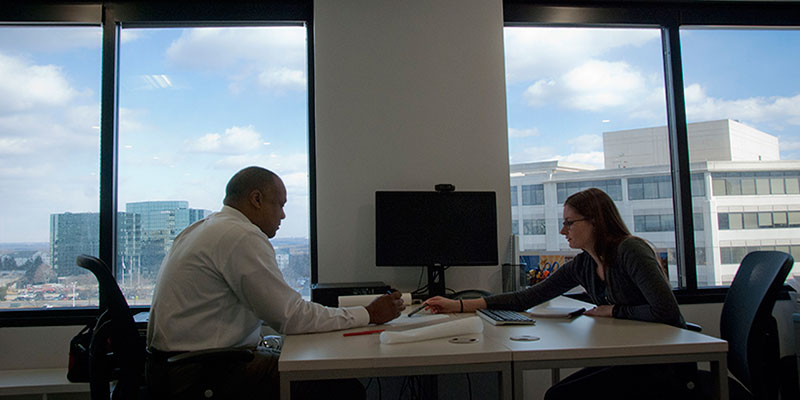 An efficient way of doing this is through HotDesking. Metro Offices offers Dulles, Virginia HotDesking and discusses why doing it is ideal for start-ups and businesses looking to maximize the use of office space.
Encourages Social Interaction
Social interaction in your business can be a breath of fresh air. With Tyson, Virginia HotDesking, you give your team the opportunity to mingle with other departments. This will help build rapport that can improve productivity and efficiency in the workplace.
Helps You Save Money
Arlington, Virginia HotDesking is all about efficiency and saving money. This will let you enjoy more of your investments. You can also use save resources to improve other aspects of your business such as technology that can improve it further. Efficient hardware and software can help ensure a more successful HotDesking, which will let you make the most of your investments.
Features of our HotDesking Service
Aside from day and virtual offices, we offer HotDesking services that will help increase utilization and productivity in your workplace. This private workspace solution features bright and spacious environment, complemented by HON furniture for added aesthetic value. This also comes with fast and secure, enterprise-grade technology and communications platform for your convenience.
Apart from these features, our HotDesking lets you and your employees enjoy a welcoming reception in our location's grand lobby. You can also book meetings and conferences via online booking with ease. In addition, you and your staff can have access to our community cafes and member lounges after a long day's work. Lastly, we have an award-winning service team available to serve and support your needs.
Let Metro Offices handle your HotDesking needs. Call us today at (703) 871-5208 to set an appointment with one of our representatives.