Does your company use an open workspace plan? Open workspaces do wonders for fostering collaboration and improved employee teamwork. Nonetheless, your workspace should have the right balance between privacy and openness. Metro Offices discusses the importance of privacy, its two dimensions, and strategies for improving privacy.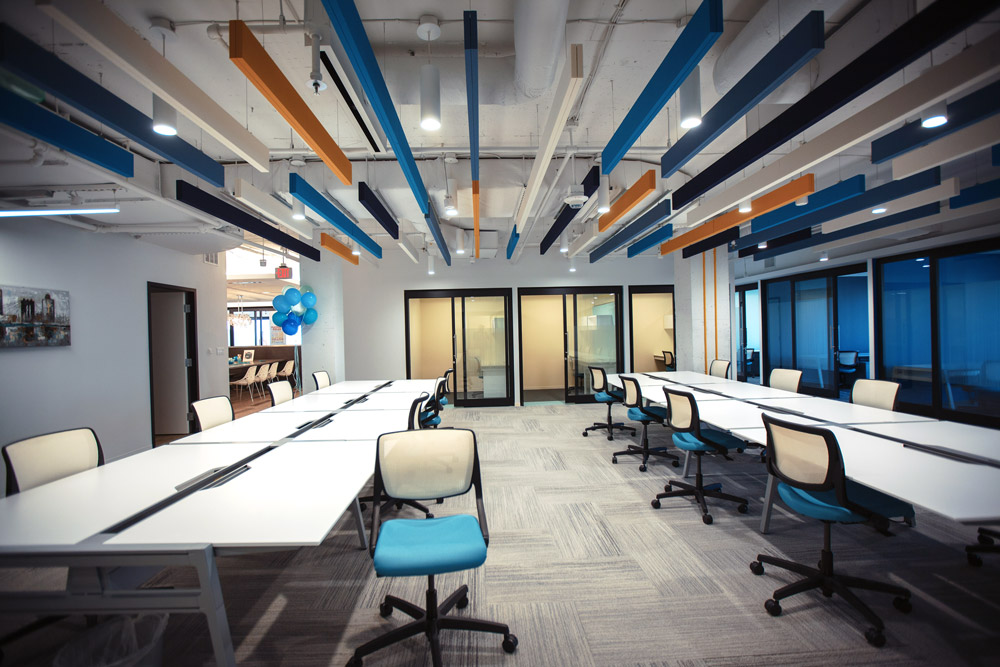 The Importance of Privacy
Collaboration has a natural rhythm. People focus alone or in pairs to process information or to generate ideas. Then they group together to build those ideas and then break apart to take the next steps. More demanding tasks require greater private time. We provide office solutions like our collaborative spaces, team spaces, co-working spaces, and FlexDesk® in Chevy Chase, MD, to encourage both collaboration and privacy. This can help maximize your team's productivity.
Dimensions of Privacy
Privacy has two distinct dimensions: information control and stimulation control. Information control is the management of personal information. Stimulation control is the management of noises and other distractions that inhibit the ability to focus and break concentration. This is more varied because one person's distraction can be the other person's comforting white noise.
You need to address both aspects in your workspace. For instance, our FlexDesk in Reston, VA, can enhance privacy because mobile workers can drop in and out at the office at any time. They can move somewhere to control distractions and even choose what they want to share in our robust technology platform.
Privacy Strategies
Organizations can implement strategies to improve privacy at their open workspace. You can create an ecosystem of spaces for your company. This means that you may allow employees to use enclosed and private spaces on an as-needed basis. If you need to implement this immediately, our coworking office solution already has private spaces. You can also lay down rules and protocols that define acceptable behaviors about privacy.
You can also encourage your employees to adopt signaling practices. Employees can communicate their desire for privacy by certain behaviors. For instance, wearing headphones or tucking behind a screen. This method is particularly easy in our semi-private office solutions like our FlexDesk in Tysons, VA. Its design makes it easy to collaborate and work in solitude in the same space.
Promoting privacy at your workspace creates the right rhythm for your employees. Metro Offices can offer you a variety of workspace solutions that we can tailor to your preferences. We can work with you to create the right balance between privacy and openness in your new workspace. Call us at (703) 871-5208 to learn more about office privacy.