Focusing on your core competencies is one of the basic principles of business success. That is why many businesses prefer to outsource some of their other business processes, such as billing, software development and management, and human resource management. This saves them the time and resources that they can then use to grow their business.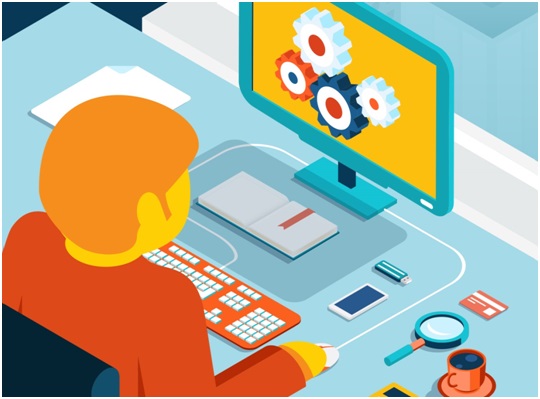 Metro Offices can assist you with another essential business process: the delivery and management of office space.
Workspace On-Demand
Workspace on-demand is a strategic business solution that outsources cumbersome office administration and acquisition. It enables organizations of all sizes in both the private and public sector to focus exclusively on their core business competencies. By making the most of the workspace on-demand in Connecticut Avenue, Washington DC, your business can save significant time and resources. Moreover, this can give you a significant edge over your competition.
Here are its benefits:
Increased Flexibility
Workspace on-demand gives you more flexibility compared with traditional office environments. Typically, the shortest available office space lease is ten years. This is too long for many organizations, particularly small business, start-ups, and contractors engaged in short-term contracts.
Our workspace on-demand solutions can fill your mid-term and short-term office needs. You no longer have to worry about lengthy real estate negotiations or the design and construction of your office.
No Capital Expenses
Deposits for real estate leases can cost thousands of dollars — a hefty upfront cost. Workspace on-demand uses a monthly, per-seat charge. This means your business encounters no expenses until the day you actually open your business. You can also gain significant tax and accounting advantages, since your workspace or coworking space in Washington DC, is an expense rather than an asset.
Immediate Startup
Opening an office in the private sector usually takes up to 12 months; it takes even longer within the public sector. Working with an expert workspace solutions provider like Metro Offices can substantially reduce that time. A completely new office space can take as little as three months; a remodeled office space can be yours in 45 days; and you can use our virtual workspace solutions immediately.
Our workspace solutions will save you significant amounts on time and money. In addition, these give your business the flexibility it needs to succeed in the market. For over 25 years, Metro Offices has helped over 30,000 of our clients succeed. We are committed to giving our clients the support and infrastructure they need while providing them with an outstanding customer experience. That is why SmartCEO Magazine named us to their list of "Top 100 Best-Run Companies." Give us a call to learn more about our services.