One saying in the field of science goes, "The spaces we occupy shape who we are and how we behave". If this is true for workers, then you need to have a good working space and environment.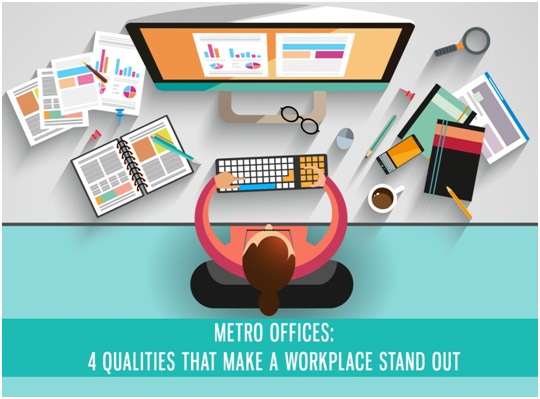 A workspace on demand in Connecticut Avenue, Washington, DC, is just one of the many reasons start-ups turn to us. If you are looking for the perfect workspace, rest assured that Metro Offices has it. Here are four reasons entrepreneurs go to us:
1. Accessible
Washington, DC, Northern Virginia, and Maryland are the country's citadels of trade and business. That is why we made sure Metro Offices is available in various locations, including Woodland Park, Tysons Corner, Reston, Fairfax, Ballston, Chevy Chase, One Metro, Farragut, Connecticut Avenue, and Tysons at Greensboro. We placed our offices in these areas strategically to address the need of a great number of workers.
2. Convenient
A good workspace offers convenience and comfort. Our offices present a timeless design that is arranged to ensure comfort, productivity, and success. We have specialized lighting, wall art, vending machines, extra-wide hallways, snack options, and more. The goal is to provide everything that your business and team needs. You should not have to waste time looking for a place to eat or go somewhere else to run an errand. Our offices have everything that you need.
3. Interactive
Every company has a unique working environment and style. Some start-ups appreciate the networking that coworking spaces give; others would rather interact with each other in a shared office set-up. Metro Offices offers team spaces, FlexDesk, hotdesking, coworking, hoteling, shared and private offices, and more. Today, it is not just about working; it is also about building connections and communities that will help your business grow.
4. Current
Another edge of Metro Offices is we feature state-of-the-art equipment, which is easy to reserve and use. We have unified communications platform, data center services, cloud computing, and video conferencing. Moreover, you can have access to more than 650 full-serviced meeting rooms and professional business centers worldwide. Our business solutions let you meet your colleagues and clients everywhere, anytime. We offer the power of technology and the convenience of a unique workspace rolled into one.
For over 25 years, Metro Offices has been a home to 30,000 clients throughout Maryland, Virginia, Washington, and DC areas. We help businesses get the best office solution, such as hoteling workspaces in Connecticut Avenue, Washington, DC.
For more information on our workspace solutions, call us at (703) 871-5208. Feel free to request a quote from our team.