Coworking is an open work setting that encourages sociability and sharing of ideas. It is cost-effective, as it lets multiple users share work essentials including rent, office supplies, phone services, Internet connectivity, and others.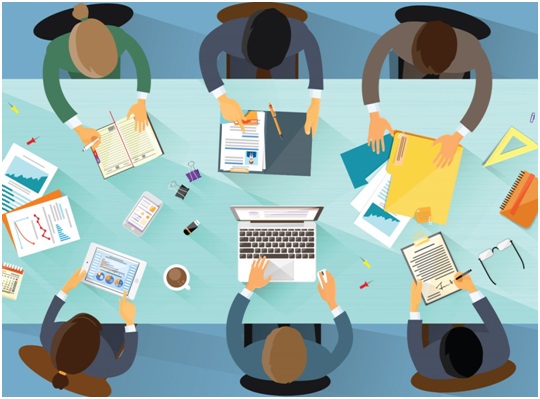 Not only does coworking provide an innovative space, as it also makes use of the latest technology services in Chevy Chase, MD. Metro Offices shows the four reasons coworking is good for your business.
1. Flexibility
Coworking offers the flexibility that every startup needs. People can look forward to a community space that lets them work freely. While the set-up may look confusing and distracting, coworking actually lets you build connections. Cultivate your entrepreneurial spirit by interacting with fellow start-ups and business owners.
2. Creativity
Coworking also unleashes your inner creativity. This gives you just right push to stay motivated. Being in a collaborative working environment lets you reach out to other entrepreneurs for advice. Chances are, a fellow coworking patron experienced the same issue that you are facing. He or she can give a practical solution or a creative recommendation.
3. Networking
As Entrepreneur.com puts it, "You can never make too many connections while building your business". A coworking setup gives you a solid network and a communal work environment. It is a place to gather your potential investors and clients. Moreover, it provides a less formal setting, granting you greater control in your discussion.
4. Accountability
When operating a startup, you have no one to answer to but yourself. In other words, it is up to you how you can start your day productively and cultivate that momentum consistently. Through coworking, you have other people around you to shake up your imagination and keep your enthusiasm level high. Sharing your plans and goals helps you stay on track.
Coworking works for federal agencies, entrepreneurs, start-ups, contractors, and even Fortune 1000 companies. Experience the benefits of this workspace solution in Chevy Chase, MD. Metro Offices is the premier location for coworking spaces in Washington, Virginia, Maryland, and surrounding areas.
From top-of-the-line amenities to advanced technologies, we have them here. For your coworking and workspace needs, call us at (703) 871-5208 today. We will be ready to assist you.