Startups start small, so you might be used to handling multiple tasks by yourself. As your company grows, however, it's much more effective to start delegating tasks to your team. In this article, Metro Offices discusses the benefits of delegating, along with the times you should do it and how to make sure it succeeds.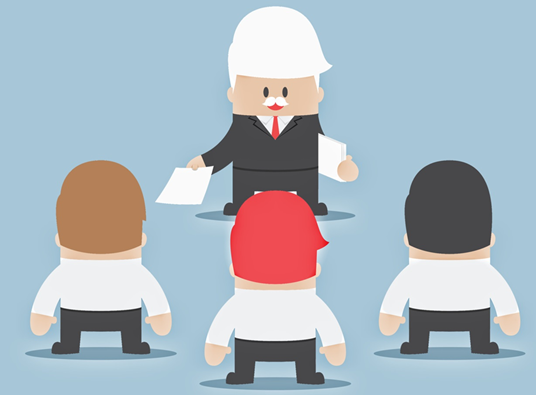 Why Delegate?
Delegating is vital to your company's success. Most entrepreneurs are energized by constant challenges and handling many different aspects of their business. However, being a master multi tasker isn't the key to success. Becoming a strong leader who can empower and develop others to excel is.
Ceding less important responsibilities increases your leadership ability and allows your team to develop themselves professionally. It also improves their job satisfaction and gives you more time to focus on your company's overall strategy and direction. Delegating responsibilities and fulfilling your team's potential requires a proper setting. We can provide a well-equipped meeting space in Arlington, VA or 9 other locations in the Metro DC area with the right amount of amenities and features for your team meetings.
When Do You Delegate?
The best time to delegate is when you no longer have the time to think about and plan for your business. Your business has many pressing and urgent day-to-day needs that you should leave to your team. As the leader, you have to deal with the most important aspects and parts of your business. Also, there comes a point when it becomes too impractical to discuss ideas and decisions with the entire team all at once. This is the time you delegate and establish a hierarchy.
How Do You Delegate Successfully?
Once you delegate, you should stay close enough to make sure things succeed, but far enough that you don't dictate what happens. Trust the talents of your team and guide them. Communication is a key aspect of delegation, and this is particularly true if your business has a mobile workforce. If this is for your company, take advantage of our virtual office in Arlington, VA or our other locations in Maryland and Washington, DC. All of our locations have enterprise-grade Internet and a unified communications platform for enhanced productivity.
Delegation distributes the workload and multiplies your company's productivity. Instead of you dealing with several problems at once and slowing down, different members of your team tackle different problems simultaneously. This means quicker resolutions to problems and more freedom to focus on the big picture.
Metro Offices is here to help at this critical juncture in your startup's life. We provide a complete business support structure so you will have even more time to focus on growing your startup. We provide specialized office solutions as well as robust administrative and technical support. This gives you what you need to take your business to the next level. Give us a call at (703) 871-5208 to learn more about our services.