Is the next great business idea rolling around in your head? Delivering your business pitch can be a challenge, so Metro Offices offers 3 helpful tips that just might stack the deck in your favor.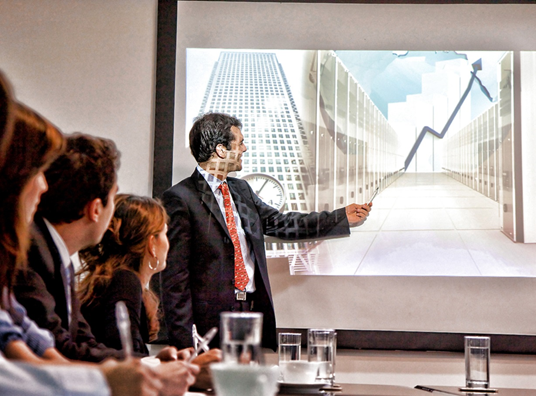 Be time-conscious.
The problem with most people's pitches is that they can drown their listeners with too much information. The key is to distill your idea into a few high level points and emphasize how the idea can make money. The quicker you make potential investors understand the money-making potential of your idea, your Washington, DC office space will be much busier. Why? Because if they are sufficiently interested, they will initiate the questions anyway. Let them hear the general ideas then launch into specifics when you know they are hooked.
Tell a story.
Many business pitches fail because a practical view of the business idea is not presented. Numbers and figures can be impressive, but when selling an idea, don't rely too heavily on numbers. Instead, create stories and scenarios that highlight where your idea will find root and thrive. These stories allow your investors to visualize your idea in action and help them to imagine their roles in your concept. These two things are sure to generate buzz and excitement.
Be absolutely precise.
Ask any workspace company in Washington, DC that's seen businesses come and go, and they'll tell you that it's common for an underdeveloped business idea to falter and fizzle early. You love your idea and concept so much that you can talk about it and the myriad minutiae for hours on end. It makes all the sense in the world to you, sure, but remember that your investors need to have the same clarity of your vision as well. So pick the details that matter and stick to them. When diving into the details, always bring the conversation back to the overarching goal of your business idea.
The keys to a business pitch that cannot be ignored are succinctness, imagination, and clarity. Pepper those with confidence and a bit of charm and you may be on your way to success. Give Metro Offices a call at (703) 871-5208 and we will have the best office spaces ready for meeting space to make the pitch or if you've secured funding and want to start your first office.