No matter how small or big your business is, you're definitely going to need a place where you and your staff can work. This is where having an office can be an advantage for you and your business. Having your own office could mean better communication for you, your employees, and your clients. You could also say that having an office could attract more clients simply because you will be easier to find and it because it gives you the appearance of professionalism and legitimacy.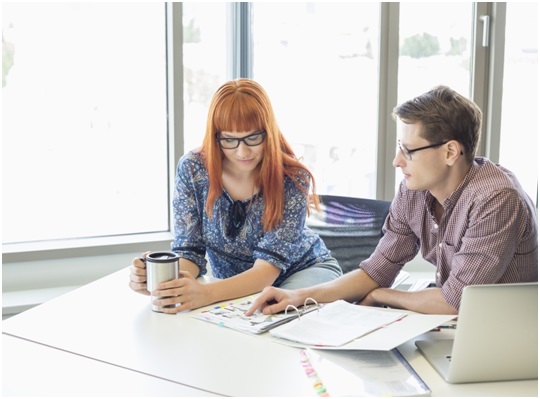 For your office space needs, Metro Office offers a wide range of offices for you to be able to choose according to your business' specific needs. Our services include meeting rooms and day offices, as well as co-working and a virtual office space in Washington, DC and nearby areas. For a better look at these services, here is a quick look at each and how these services could benefit your small, medium, or big business:
Virtual Offices

In this day and age when communication and information gathering can be accomplished in a simple keystroke or a click of a mouse, you won't really need to have your own physical office. You would, however, need to meet a client or have a collaborative meeting with your business partners at some point, and this is where virtual offices can actually benefit you and your business.
For small businesses, you won't have to rent out an entire office space just to meet up with your colleagues or clients. Our virtual office plans feature meeting rooms and day offices. This feature could also be beneficial for small or big businesses.
FlexDesk

This is a semi-private workspace solution for those needing a bit of space for some of their staff. Businesses of any size can take advantage of our redundant, fast, and secure enterprise-grade technology. This will help enhance communication in your organization and increase productivity. It also has flexible payment terms and simple monthly billing.
Co-Working

An open space collaboration and engagement space would help enhance your business' productivity. It also includes an award-winning service team to help with your administrative or technical support needs.
Team Spaces

If you're a small business owner and your team is starting to grow, or if you are a big business owner and you would need an extra space for your large team, then consider Metro Offices team spaces. We offer wide office spaces that put importance on collaboration between teammates. They are also equipped with all the latest communication and information technology.
For all your needs concerning team space, flexdesk, coworking, and virtual office in Washington, DC, Metro Offices is your best choice. We offer different office space solutions including private offices and hoteling, which will allow you to choose an office that would suit your specific needs.
Give us a call at (703) 871-5208. We'll be ready to help you jumpstart your office plans.