Veteran business woman recognized for her accomplishments in shared workspace industry
WASHINGTON, D.C. – (July 2, 2015) – The Workspace Association of New York (WANY) has awarded Metro Offices' Founder and CEO, Kathlene Buchanan, with its Lifetime Achievement Award,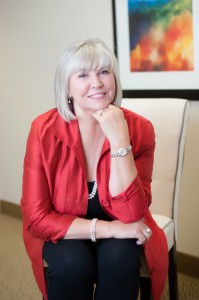 "I can't think of a more deserving and honorable 'WANY' 2015 recipient," said Ray Lindenberg, President, Workspace Association of New York. "Kathlene is emblematic of all that's great about our industry and associations."
Buchanan accepted her award at the WANY-10 Conference in New York in June. Each year, WANY presents its award to an individual in the Serviced Workspace industry in recognition of his/her achievements, excellence and dedication in continuing to innovate and improve the category for the millions of people and businesses who are now using shared spaces.
"Receiving this award from WANY was a tremendous honor and I would like to thank them for recognizing me this year. I am fortunate to be a participant in today's workspace revolution and it is a privilege to be working with WANY and its members who are helping companies of all sizes work more efficiently and effectively," said Buchanan.
Buchanan founded Metro Offices, the largest female-owned shared workspace provider in the U.S. more than 26 years ago. With 9 locations across D.C., Maryland and Virginia, Buchanan along with her award-winning team have provided the workspace, technology, communications and community for more than 30,000 companies across the public and private sectors.
For more information, visit metroffice.com or call (703) 871-5208.
###