Finding an office for your small to medium business or startup company can be overwhelming. You have to decide on the office space, its space, design, amenities, and features. All these can significantly affect not just your daily operations, but also your employees' morale and well-being. Keep in mind that your office will definitely make a huge impact on your brand image, as well.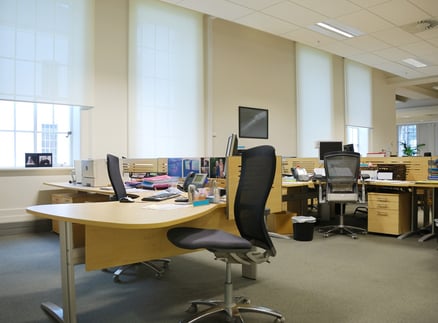 Consult Metro Offices, the most trusted company when it comes to offices. We offer FlexDesk®, an innovative office space solution that is perfect for entrepreneurs and startup companies. Read on to know more about the benefits you can enjoy from having FlexDesk in Farragut, Washington, DC.
FlexDesk: The Right Choice for Flexible Workspaces
At Metro Offices, we understand that small businesses and startups need more flexibility when it comes to their office space. FlexDesk is a semi-private, hoteling workspace that comes loaded with features, and amenities that can help push your business to the top. Its features include:
Bright and airy work environment equipped with stylish yet ergonomic furniture
Redundant, fast, and secure enterprise-grade technology platform
Robust and unified communications platform
Award-winning support team
Flexible and simple monthly billing
As for the amenities, you can enjoy:
Grand lobby and reception
Breathtaking views
Comfortable meeting, conference, and training rooms
Outstanding administrative and technology support
Convenient mail processing, overnight shipping and couriers
Utilities, facility maintenance, and cleaning
All these will surely provide your business with a cost-effective solution. This will bring your company a step closer to growing further, regardless of your industry. We offer FlexDesk to help you make the most of your capital expenditures.
Metro Offices also offers workspaces located in 10 hustling-and-bustling business centers all across DC, VA, and MD, putting your business in the center of it all. If you are looking for the best day offices in Farragut, Washington DC and the surrounding areas, be sure to get in touch with Metro Offices.
If you want to know more about our office spaces and other services, call us today. We will make sure that you get the best office space for your small business or start-up.