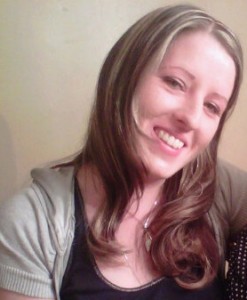 Melissa Parsons, Front Desk Coordinator at our Fairfax office center, has been employed by Metro Offices for the past six years. Her responsibilities include answering phones and fulfilling client requests on a daily basis, and she believes her ability to multitask is her greatest strength. She loves her work, and says, "I have the best clients ever!"
Melissa is a Fairfax native, and believes Metro Offices is set apart from other office space in Fairfax, VA, by a combination of "personal attention and great customer service." Her favorite attraction near the Fairfax center is the Fair Oaks Mall.
Melissa enjoys spending time with loved ones and babysitting her best friend's children. "I'm most proud of my nephew," she says. "He is the best kid ever made!" In her free time, she enjoys watching Walking Dead, True Blood, Hell on Wheels and Game of Thrones. Her favorite place to dine out is Longhorn Steakhouse.
If Melissa could go anywhere for a day, she would go back in time and see her dad one last time. She would also give others the following piece of advice about life: "Living isn't living without love; love hard and never second guess yourself."
Thank you, Melissa, for being an important part of the Metro Offices team and a great asset to our Fairfax, VA office space!