Running a business does not come without substantial challenges. There is always a need for effective management approaches and strategies to brand company culture. Often, the little things matter more than some of the most common concerns. Increased options with a virtual office in DC may help address many of these difficulties.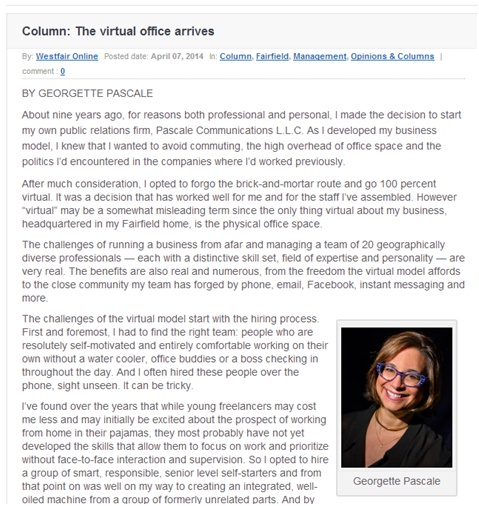 A DC virtual office can help give home-based or emergent businesses more credibility and increased opportunities to make the right impression when meeting with clients. It provides mailing, phone answering services, and meeting spaces in top office buildings, lending prestige to small enterprises. A company called Pascale Communications commented on the experience of managing a team of employees that work across the United States:
I have to occasionally fight the urge to micromanage... I had to develop a happy-medium mindset somewhere between leaving my staff members entirely to their own devices and demanding minute-by-minute updates… I'm responsible for addressing all snafus, client emergencies and looming deadlines regardless of the hour.
Working virtually benefits my staff members in a variety of ways. In fact, the challenges inherent in the virtual workplace can also be the pulse … My staff, which includes two young men as well as several women, enjoys the autonomy my virtual model allows and the means to combine busy work and home lives.
Many experts agree that there is no substitute for in-person interaction, no matter how much the quality of video conferencing increases or how much the quality of mobile phones improves. Thus, there are many options out there for companies to scale further with virtual offices, as they provide emerging entrepreneurs with more possibilities for growth in different avenues. The best part is that they combine the benefits of a physical workplace with the comfort of one's scheduling preferences. Contact Metro Offices for more information and avail of our flexible leasing options today.
(Article Excerpt and Image from Column: The virtual office arrives, Westfair Online, April 7, 2014)