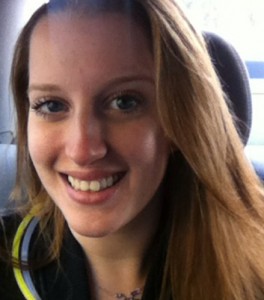 Katherine Lam is a people person, a characteristic that makes her job as Front Desk Coordinator at the Farragut center a perfect fit. The people and the opportunity to meet new people are Katherine's favorite aspects of her job, which includes answering phones, caring for clients' administrative needs and ensuring the center runs smoothly.
Katherine earned a Bachelor's degree in Business Administration from VCU ("Go RAMS!"), and has worked for Metro Offices just under two years. She enjoys the family atmosphere, and feels her ability to work with different personalities in different types of situations is her greatest strength.
During her free time, this Arlington native has fun collecting Batman paraphernalia ("I'm in love with him," she confesses) and caring for her pet bunny, Winston. "I'm also addicted to reality TV so I DVR a lot of MTV and Bravo shows," Katherine says. Her favorite show is Scandal. One of her long-term goals also involves television: "I'm determined to be on The Price Is Right, hopefully before I'm 35."
Katherine's favorite place to dine out is Chasin' Tails in Arlington, VA. "It's a Cajun-style restaurant and bar that has yummy food and a fun atmosphere for everyone," she says. If she could go anywhere for a day, she would go to Santorini, Greece, to sightsee and eat as much as possible.
Katherine is proudest of her 12-year-old niece. "She does a lot of extracurricular activities and is still able to do really well in school," she says. "Plus she's a super sweet and caring person who is always willing to help people."
Here's the one piece of advice Katherine would give others about life. Thanks, Katherine, for your fun personality and for being part of the Metro Offices family!