Susan Friedmann's article for Dummies.com provides effective ideas on creating the right environment for a successful business meeting. Friedmann mentions several factors including seating, ventilation, transportation, and surrounding noise. She then discusses how these factors can influence the outcome of a meeting or conference. As Friedmann says:

Planning a business meeting involves more than just chairs and microphones. You'll want to create the right ambiance for your meeting, from the seating to the heating. Most of these items are ones that attendees don't notice unless something goes wrong. You know you've done your job well if you hear no mention of any of them.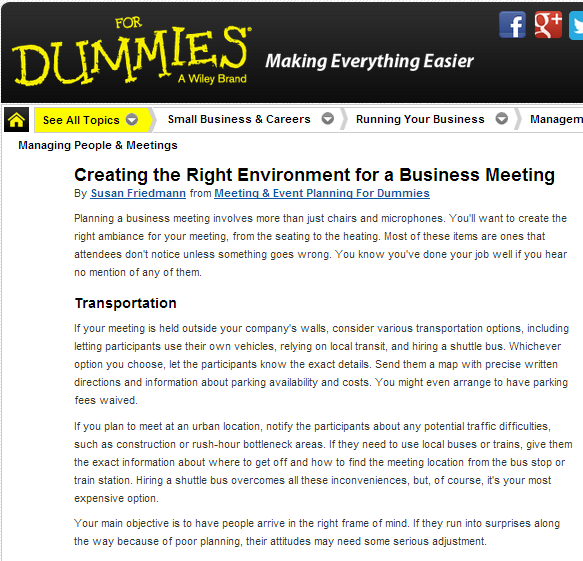 As a major business hub in the country, Tysons Corner hosts several meeting venues for companies of all sizes. These venues especially benefit those who only have rare or occasional needs for meetings of a larger scale. However, many providers of such venues do not offer the other essentials that a small or startup business needs, unlike a Tysons Corner office space provider like Metro Office.
For small or startup businesses, occasional face to face interactions with clients, colleagues, and suppliers are important to establish personal relationships that can enhance a business' operations. These are often small meetings that do not require a large space, and may happen more frequently than a conference-type event. A smaller, office setting is thus more appropriate for these meetings. However, financial and logistical considerations may not always make it viable for small businesses to rent a dedicated office space. Hence, a shared office may be the more appropriate solution.
Furthermore, entrepreneurs who work from home may need a credible business address, especially when operating in places like Tysons, Virginia where the competition is fierce. A shared professional Tysons, VA office space, such as those provided by Metro Offices not only gives small businesses a prestigious address, but essential services such as phone and mail handling as well. These offices can contribute to making a good impression about a business, particularly during face to face interactions. In addition to these, many reputable office space providers also offer excellent meeting venues and facilities for larger events.
(Article Excerpt and Image from Creating the Right Environment for a Business Meeting, Dummies.com)