Jessica Marks is Metro Offices' director of workspace solutions for Maryland and Washington DC. If you need an office space in Washington DC, Jessica will provide an array of business solutions targeted to fit your individual needs that not only enhances your work environment, but your user experience as well.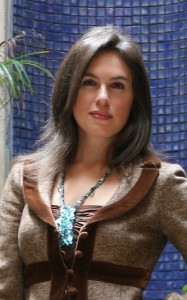 Jessica has a proven track record of helping companies excel, evident in her extensive background. Her previous experience includes helping a startup grow into a multi-million dollar venture with multiple business locations. The startup was able to rapidly expand due to her business development prowess and ability to fine-tune the company's operational structure. She was also responsible for developing every aspect of marketing for the company, as well as following up with all new business generation leads.
Jessica brings these skills with her to Metro Offices and is a fundamental reason why our clients' businesses continue to flourish. She provides entrepreneurs with workspace solutions that meet their current needs, while also implementing strategies that accommodate flexibility and future growth. She consistently delivers reliable customer service on every level. Jessica is a valuable asset to our team, and we know that she will add immeasurable value to your business experience as well.
Please don't hesitate to contact Jessica if you have any inquiries regarding a temporary office space in Washington DC.